Commercial Collection Agency
Commercial Collection Agency Services 321-710-3530 DCN Holdings, Inc. DBA AccountsReceivable.com.Commercial Collection Agency

Collecting payment for services provided and products sold is vital to the success of any business. When a company fails to receive its invoices, it can prevent growth and stability that can be difficult to recover from. Unfortunately, when faced with non paying customers, many businesses fall short in collecting payment. This only exacerbates the problem as the company is now out money for the invoice and the time and resources expended trying to collect. Accounts Receivable, the industry-leading commercial collection agency, offers clients with commercial debts the ability to quickly and affordably collect the funds that they are due. Our no recovery no fee structure enables companies with commercial debts the ability to recover their funds without needing to outlay thousands of dollars in retainer fees to attorneys to file lawsuits that last years. 

Our ability to successfully collect commercial debt on behalf of our clients is rooted in the decades of experience and our unique processes we have developed to ensure the highest recovery rates. Unlike other collection agencies that follow the tired method of sending a demand letter and making a few phone calls to accounting, our approach includes a complete evaluation of the case to determine the best cause of action. During this phase, our collectors will evaluate all of your case documents to determine the exact nature of the debt, what parties are involved, and what liability exists in its ownership. Where other commercial collection agencies spend weeks climbing up the chain of command from the bottom up, our investigators will develop a full dossier on the owners of the company and use all mediums legally available to contact the highest points of authority at the company. Many of our cases are resolved within the initial week of placement because we can immediately engage decision-makers instead of participating in the runaround with accounting clerks.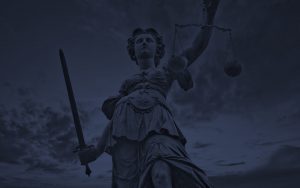 In addition to instituting legal demands, our agents also investigate the debtor company itself and garner an understanding of the ins and outs of their entire business. From learning which government bodies regulate their company to who their biggest clients are and how they advertise, we develop a clear understanding of how and where to apply the appropriate leverage to ensure a collection. Instead of trying a tactic and waiting to see if it works, we attack all fronts to apply maximum pressure until the matter is resolved. 
Choosing the right commercial collection agency is a significant decision to make when pursuing a company for non-payment on business debt. It can be challenging for one agency to come in and try to resolve a case if an inept and incompetent agency has already become involved in the case. Accounts Receivable has the tools, experience, and tenacity to collect any commercial debt that we come across. More importantly, however, we genuinely care about the success of our clients and will fight side by side with our clients for what is right. Contact us today to speak with a specialist so we can learn more about your situation and go over the best options to recover your commercial debt.  
---
To get started today, call us at 321-710-3530