International Collections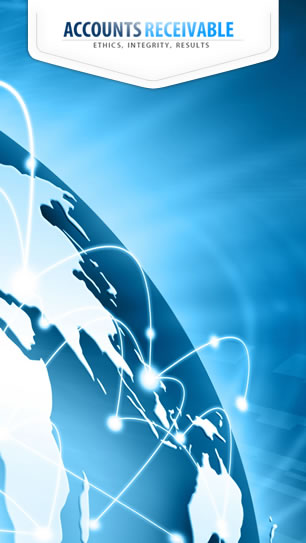 AccountsReceivable.com has a significant commitment to international debt collections, and maintains operations in many countries worldwide. We maintain our offices in those countries, with in-house experts who are extremely well versed in local laws.
Businesses that choose AccountsReceivable.com to collect an international debt will enjoy our handling of many procedures, including:
By choosing Accounts Receivable, our international clients get access to a few key services and methods:
With our professionals working on behalf of our clients, AccountsReceivable.com is able to produce real results abroad that won't cause financial trouble at home. Our international collection offices are a key asset that we offer to all of our clients with global operations.
To get started today, call 321-710-3530 to speak with an associate or fill out the form below.
Copyright © 2019 - Accounts Receivable - All Rights Reserved
Phone : 321-710-3530 | Email : info@accountsreceivable.com