ATTENTION: CALL NOW 321-710-3530
Utilities and Telecom Collections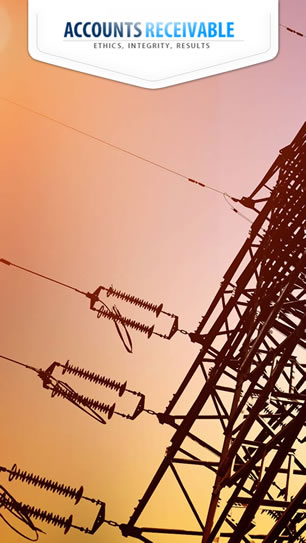 Challenging economic times in recent years have forced many consumers to make a choice between which bills to pay and which to leave outstanding until the next paycheck comes. That has led to an increasing number of utility and telecom bills going unpaid, forcing some accounts into collection, and causing many utility companies to shrink their budgets or raise rates at a time that is particularly painful for those they serve.
Accounts Receivable understands the valid concerns on both ends of this problem, and our professional collections team will be sure to treat both our client and the debtor with a fair and amicable approach to collection. Our goal is to make sure that consumers can keep the lights on, or keep their water running, while knowing that they can make timely and sensible payments toward their past due account statements with their utility company.
We make sure to discuss every option with consumers, and we're up-front when it comes to discussing the potential consequences of continuing to forego payment toward a past due balance. When choosing Accounts Receivable to collect past due utility and telecom payments, our clients will enjoy a great approach to success:
By choosing Accounts Receivable, our utilities and telecom clients get access to a few key services and methods:
With the right focus on customer retention and debt collection, these past due bills can become a thing of the past. Consumers will be brought back into the fold with their utility company, and the utility company will maintain its high standing among those who use its services.
To get started today, call 321-710-3530 to speak with an associate or fill out the form below.
Copyright © 2019 - Accounts Receivable - All Rights Reserved
Phone : 321-710-3530 | Email : info@accountsreceivable.com