ATTENTION: CALL NOW 321-710-3530
Financial and Default Loans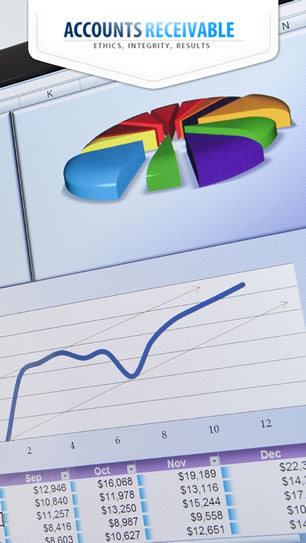 For consumers going through a financial rough patch, the first bills to fall behind are those due to credit card companies, banks, and loan institutions. Simply put, many consumers would prefer to keep the lights on rather than make a timely credit card payment.
This can put financial institutions at a significant disadvantage, as every missed payment is essentially a source of lost revenue that can lead to tight budgets and, in some cases, higher fees for those consumers who actually have kept up with their bills.
By choosing Accounts Receivable, our financial and default loan clients get access to a few key services and methods:
Best of all, our knowledge of the collection industry means that we have a thorough knowledge of privacy laws relating to loans and credit cards. Our collection agents are well versed in legislation like Gramm-Leach Bliley Act, and are very familiar with the provisions set forth in the Fair Debt Collection Practices Act and the Fair Credit Reporting Act.
With Accounts Receivable, banks and other financial institutions will enjoy success when collecting debts; they'll also enjoy the benefits of strong customer retention. Our agents are focused on maintaining a strong relationship between the bank and the debtor who has fallen behind on payments. This maintains the bank's reputation with its customers while helping to encourage payment and avoid the kind of budgetary headaches that result from many past due accounts.
To get started today, call 321-710-3530 to speak with an associate or fill out the form below.
Copyright © 2019 - Accounts Receivable - All Rights Reserved
Phone : 321-710-3530 | Email : info@accountsreceivable.com