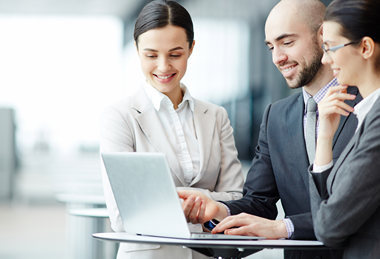 The first consideration one should consider when hiring a collection agency is choosing one that has a great reputation. This is important for several reasons. Depending on what kind of business you are in, you may not want the debt collector harassing your customers needlessly. For instance, if you have a medical practice, you may not want to harass your terminally ill patient that is sincerely doing their best to pay the bill. Another important factor to take into account is to find out if the collection agency is licensed nationwide. Customers often move and the business person will need to hire a collection agency that can do business across the United States. The business will also want to make sure that the company is bonded and insured as this will protect you should the company ever be sued. A professional collection agency will give the business owner a "hold harmless" agreement, which further protects the business in the event of a law suit against the agency or their debt collectors. Being bonded and insured is a guarantee to the business owner that the debt collector and the collection agency have the financial capacity to handle a lawsuit. Moreover, the business owner should needs to ascertain whether the collection agency is a member of The American Collectors Association or the Commercial Law League of America. These are professional organizations committed to training debt collectors in the current laws and regulations.
The second major consideration is the fee structure. While most business people will be better off looking for a debt collector who works on a commission basis, there are exceptions. These exceptions include: if the business person plans to turn over accounts with large balances, if one intends to turn over a large number of accounts or if you desire to have set costs so that you may budget more effectively.
The third major consideration is the other services that the company offers. This might include the ability to rate customers for their ability to do business before doing business with them. Another service is the ability to monitor the activities of the debt collector online.
A final consideration is the clientele base of the debt collector. Find out if they do business in the same or similar industry as yours. Ask the agency for referrals and follow up on those.
These are just several, important factors to consider when choosing a collection agency to assist in your debt recovery needs.