Welcome To
Accounts Receivable
While debt collection is most often associated with consumer accounts, there is a growing need in the business community for a collection company that collects on business debts and past due payments. AccountsReceivable.com is the company that fills this need.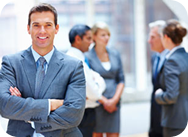 AccountsReceivable.com believes that exceptional service and proven results are keys to a successful business relationship.
Our success rate has made AccountsReceivable.com the leader in the debt recovery industry, and we take pride in our achievements and value the more than 60 years of experience within the debt recovery industry our management team has. We are confident that we will surpass any of our competitors and will meet and exceed your expectations.
What is a Collection Agency?
THIS IS THE QUESTION ASKED BY MANY BUSINESS OWNERS.
Basically, collection agencies provide their services to business owners looking to collect money due from customers. Almost every company in existence has experienced providing their services or products to multiple non-paying customers over the years. Lying customers such as these are especially frustrating and downgrading for a company, not to mention potentially dangerous to a business's success. This is where a collection agency comes in.
DEBT COLLECTION INDUSTRIES:
Why Us?
EVERYONE IS HAVING A HARD FINANCIAL TIME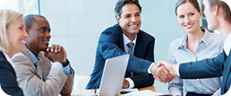 It is hard to make payments on time, to pay off bills that are due and pay new bills. But when bills go unpaid it is hard for businesses to make their own overhead cost and stay in business. This is when a business owner should consider using a collection agency to help offset their cost by assigning past due…
Get a
FREE

Quote

Let me know a little about your needs, so I can work up a free debt recovery quote for you. Most quotes are delivered within 1 business day.